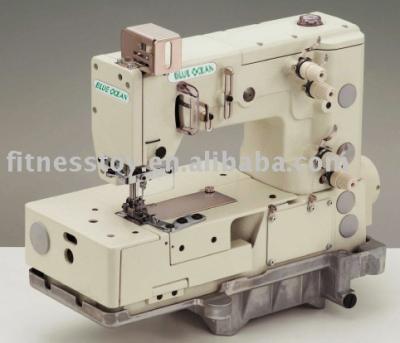 Zoom in
Producer information
Company:
Baolingdeng Industry & Trade Co., Ltd.
Address:


No. 88 Donghai Road, Taizhou Economic Development Zone, Taizhou City, Zhejiang Province. China
Phone:


+86-576-88209979 +mob:86-13968602068
Picotting sewing machine
Place of origin: China. Port: Ningbo, Shanghai, any port in China. Payment Terms: L/C,T/T. Brand Name: BLUE OCEAN. This machine performs zigzagging by the built in cam that moves the. needles left and right (2-5 points). Applications: various designs using and picoting and fagotting. Furthermore. newly deweloped flower stitching machine (Flower Picot) is. joined to this series as new model. Out standing feature of PX-302 series is wide variety of decorative stitch patterns using picoting and fagotting, PX-302 series is our best machine for not only women`s and children`s clothing but also handkerchiefs, table clothes, table napkins. Your wishfur design starts to realize with PX-302 series.
Add to Basket
Web address