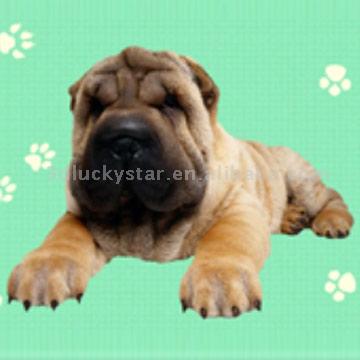 Увеличить картинку
Информация о производителе
Компания:
3D LuckyStar Image Technologies Inc.
Адрес:


Room 307, Property Management Building, Hi-Tech Industrial Village, South Zone, High-New Area, Nanshan, Shenzhen, Guangdong, Chi
Телефон:


+86-755-26612186
.
Features:1) Dimensions: 86mm x 54mm x 0.5mm2) Offset printing and screen printing available3) Both CTP and CTF plat-making technologies available4) Graphic effect can be made: 3D, flip, morph, zoom, 3D+flip, animation,explosion, twist, compress, rotation, zig zag5) Material: 70lpi, 75lpi, 100lpi, 161lpi of APET lenticular lens6) General artwork requirements:a) File format: TIFF, EPS, PSD, GIF, JPG, MPEG, MOV (Photoshop, Freehand,Illustrator, CorelDraw)b) Platform: PC or MACc) Color space: CMYKd) Resolution: 300dpi or abovee) Storage media: DVD-ROM, CD-ROM, ZIP, MO, floppy or Internet/e-mail7) OEM services available8) Various designs, sizes and shapes availableOuter packing:Standard export packaging as per clients needOur lenticular products:1) Lenticular cards: lenticular playing cards, postcards, collection cards, conversioncards, notebook or magazine covers, CD or jewelry box covers, watch surface,greeting cards, phone cards, hanger cards, VIP cards, calendar cards, magazineinserts, business or name cards2) Lenticular stationery: lenticular book marks, rulers, mouse pads, stickers andlabels3) Lenticular toys and gifts: cup pads, keychains, anti-counterfeit logos or labels,stickers, memo pads, advertising or promotional gifts and premiums, coasters,buttons, various kinds of novelties4) Lenticular advertising products: lenticular posters, billboards, window displays5) Lenticular packaging boxes: lenticular anti-counterfeit packaging boxes,fashionable gift boxes6) Lenticular decorated artworks: 3D lenticular murals, house-decorative pictureand photo framesOur company can also supply efficient and professional technical supports for people who are interested in the 3D business. We can offer professional 3D software and training, which will surely bring successful 3D print business in fast growth and with very reasonable cost.
| | |
| --- | --- |
| 336x280 banner | 336x280 banner |