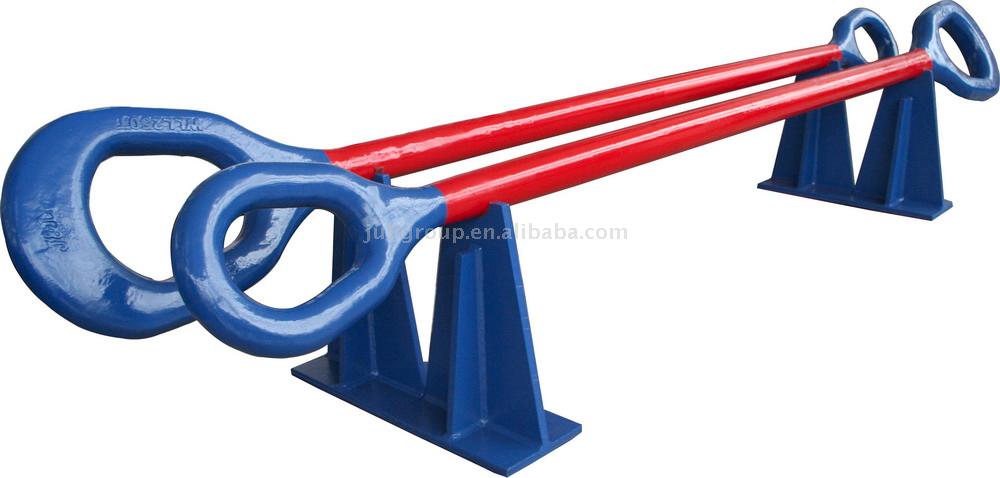 Увеличить картинку
Информация о производителе
Компания:
Juli Group Co., Ltd.
Адрес:


Xushui Science and Technology Park, Baoding, Hebei, China (Mainland)
Телефон:


+86-312-8588888 +86-13315261111
.
Product Name: 250T Type DH Weldless LinkModel Number: DH250Place of Origin: China1) Name: 250t type DH weldless link2) Type: DH2503) Rated cap per set: 2,450kN4) Weight per set: 200kgExplanation:Elevator links are the requisite hoisting tools for tripping drill stem casings etc.in the drilling operation."J&L" brand type DH weldless links made in forging Sling Company of Juli group. Thereare one-piece forged from structural alloy steel of high strength and hightoughness and suitable for drilling operation in deep wells and ultra deep wells.The elevator links are specially heat treated, surface hardened and passed onthe strict non-destructive test. They are characterized by abrasion resistance,long service lift and safety and easy operation.The length of the elevator link will be determined on customers order.
| | |
| --- | --- |
| 336x280 banner | 336x280 banner |