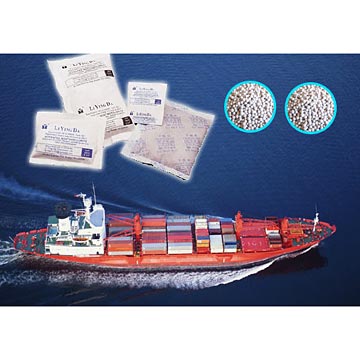 Увеличить картинку
Информация о производителе
Компания:
A.H.A International Co., Ltd.
Адрес:


306 Tunxi Road, Baohe District, Hefei, Anhui, China (Mainland) Zip: 230001
Телефон:


+86-551-4673738 +4673778
.
Product Name: DesiccantModel Number: AHA-series mineral and silica gelPlace of Origin: ChinaComposed of several natural minerals, non-toxic, harmless, safe and canbe disposed of with regular waste. Absolute adsorption rate is up to 60% ofits weight (25C,RH=80percents),Whereas that of the common silicon desiccant is only about 30percents.We could supply 100g, 250g, 500g, 1000g packing according customers requirement, Letter and pattern printed on the surface of cover stock can be custom-made. inner packing is plastic bag; outer packing is carton.
| | |
| --- | --- |
| 336x280 banner | 336x280 banner |