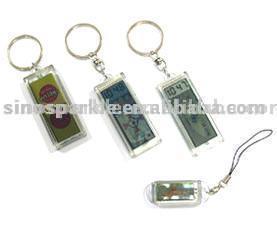 Увеличить картинку
Информация о производителе
Компания:
Sinosparkle International Ltd.
Адрес:


5 - 6/f, No. 10, Block 7, Danping East, Shaping Road, Buji Town, Shenzhen City, Guangdong Province. China.
Телефон:


+86-755-25240865
.
Product Name: Solar Power Flash LCD Key ChainsModel Number: SP1401Place of Origin: ChinaFeatures:1) Can put any logos on key chain2) Uses solar cell, no need of battery3) Usage time: 10 years4) Waterproof5) Flashes all the time indoor or outdoor6) Can create your own design7) For sport teams in colleges and universities8) Like fashion tags9) A kind of mobile phone accessory10) Promotional LCD display.
| | |
| --- | --- |
| 336x280 banner | 336x280 banner |