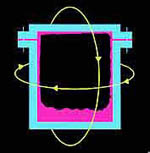 Увеличить картинку
Информация о производителе
Компания:
Harn-udomkij Co., Ltd.
Адрес:


11 Soi Charoenrat 13 Charoenrat Rd. Klongsan Bangkok Thailand, Bangkok, Thailand
Телефон:


+66-2-4389472
.
Our advantage in technology lies in:1) As a mould maker for nearly 10 years, especially good at gravity casting mould and aluminum roto-mould2) Has the ability to conduct full process in making mould. Wooden pattern workshop, 4 processing centers, 6 digital linear cutters, 5 numerical controlled millers, and so on, are all located in our factory3) Five years of working in making aluminum roto-mould and molding plastic parts, makes us accumulate experience of handing and resolving various difficulties in structure and accuracy4) We have R&D department. They can deal with tech-drawings composed by pro-engineer, cad, solid works, Unigraphics (major), and Mastercam5) Generally, our lead time in making mould is 35 days. It varies per to the design of mould.6) Roto-molding oem service. We have four roto-machines, one of them has three arms and each of which is of 2.8 meters long and is able to mold products within 2.5 meters long7) Wed like to help assembling parts to a complete product based on our Extremely competitive cost.Please do not hesitate to contact us if you are interested in our product, or haveany inquiries, and sincerely hope to cooperate with you on your projects.
| | |
| --- | --- |
| 336x280 banner | 336x280 banner |