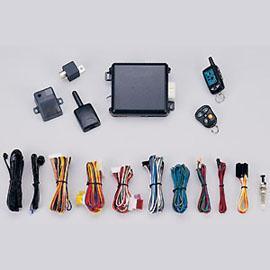 Увеличить картинку
Информация о производителе
Компания:
ADVANCEDSECURITYINC.
Адрес:


3F, NO. 48, TA AN ST., HSI-CHIH CITY, TAIPEI HSIEN, TAIWAN,R. O. C.
Телефон:


+886-2-86481688
.
Product Line: Remote Start with Security system Product Name: RST 774R: Door Lock/ unlock relay built-in Dual parking light relay built in Specifications: * One 2-way code hopping LCD remote transceiver and One 5-button /Code hopping /Miniaturized micro-sized /Lithium power remote transmitter included. * 2-way AM/AM transmission up to 1,000 m (3,300 ft) range. * Every function confirmed by audio and LCD display. * Works on Auto / Manual transmission car; gasoline/diesel engine * Tachometer / Voltage / Oil Sensor / Timer / Temperature / 3 hour / Daily Timer control engine start. * Programmable Timer Control Channel 3 / 4 / 5 / 6 Output * 5 separate trigger zone. * Driver paging. * Vehicle`s indoor temperature monitor. * Password pin-code override system * ``Button Lock`` prevent from any inadvertent pressing of transmitter buttons by others. * Programmable ``Random Pulse Siren`` * Safety start mode (Child Safety mode) * Installer test mode. Allows all testable and adjustable functions to be operated by remote control. * Over 40 remote programmable features.
| | |
| --- | --- |
| 336x280 banner | 336x280 banner |