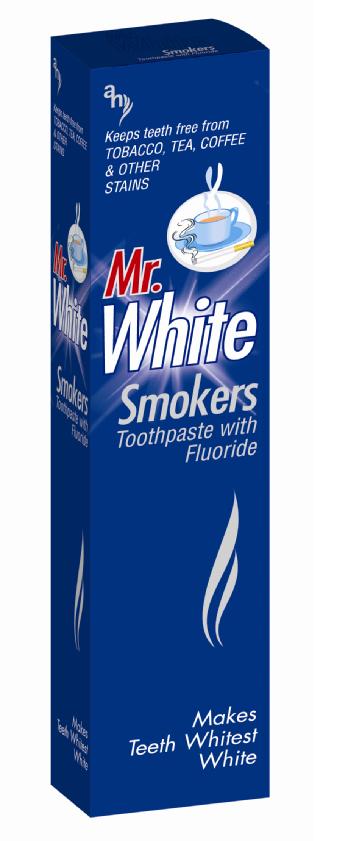 Увеличить картинку
Информация о производителе
Компания:
Ansar Harford F. Z. C.
Адрес:


P. O. Box 21208 Ajman Free Zone, Ajman, Ajman, United Arab Emirates
Телефон:


+971-6-7401761
.
MR. WHITE Smokers Toothpaste is a specially formulated toothpaste that gently cleans away tea, coffee and other stains, contains special abrasive and polishing agent that do not damage the natural tooth enamel.
| | |
| --- | --- |
| 336x280 banner | 336x280 banner |